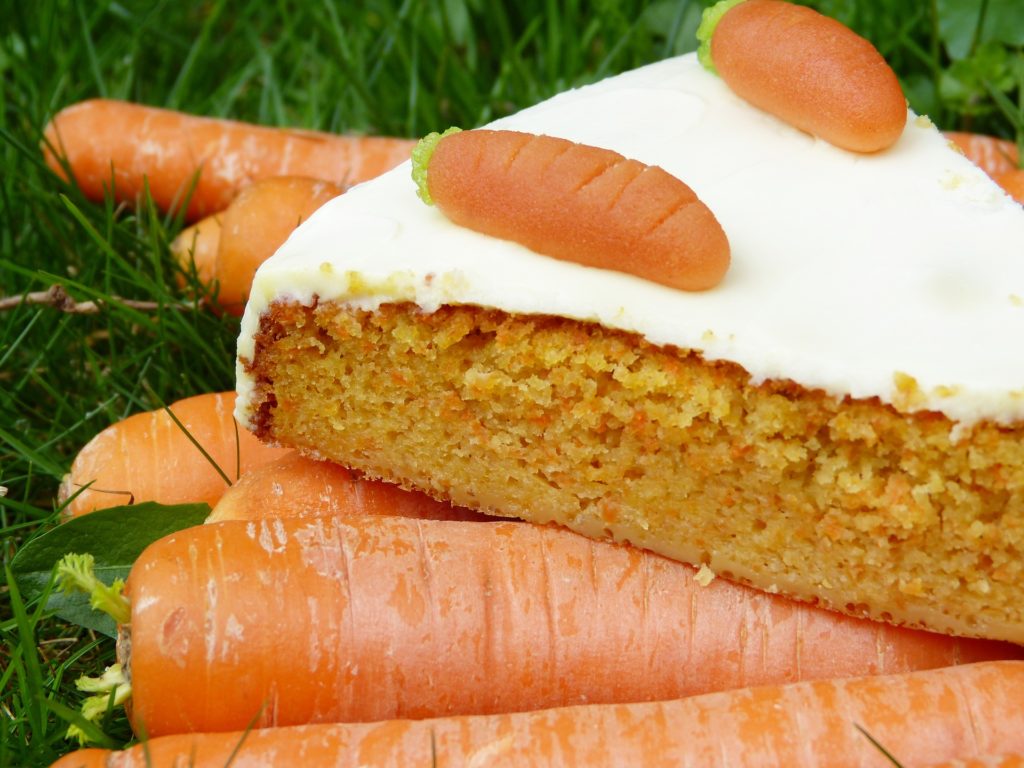 Why don't we put vegetables in our sweet cake recipes?! Today, let's try the carrot!!
INGREDIENTS
Cake
560 ml (2 1/4 cups) unbleached all-purpose flour
7.5 ml (1 1/2 teaspoons) baking powder
2.5 ml (1/2 teaspoon) baking soda
2.5 ml (1/2 teaspoon) ground cinnamon
2.5 ml (1/2 teaspoon) ground nutmeg
1 ml (1/4 teaspoon) salt
4 eggs, separated
430 ml (1 3/4 cups) brown sugar
180 ml (3/4 cup) canola oil
125 ml (1/2 cup) orange juice
1 liter (4 cups) peeled and grated carrots
250 ml (1 cup) walnuts, coarsely chopped
125 ml (1/2 cup) dried currants
Icing
1 package 250 g cream cheese, softened
30 ml (2 tablespoons) unsalted butter, softened
750 ml (3 cups) icing sugar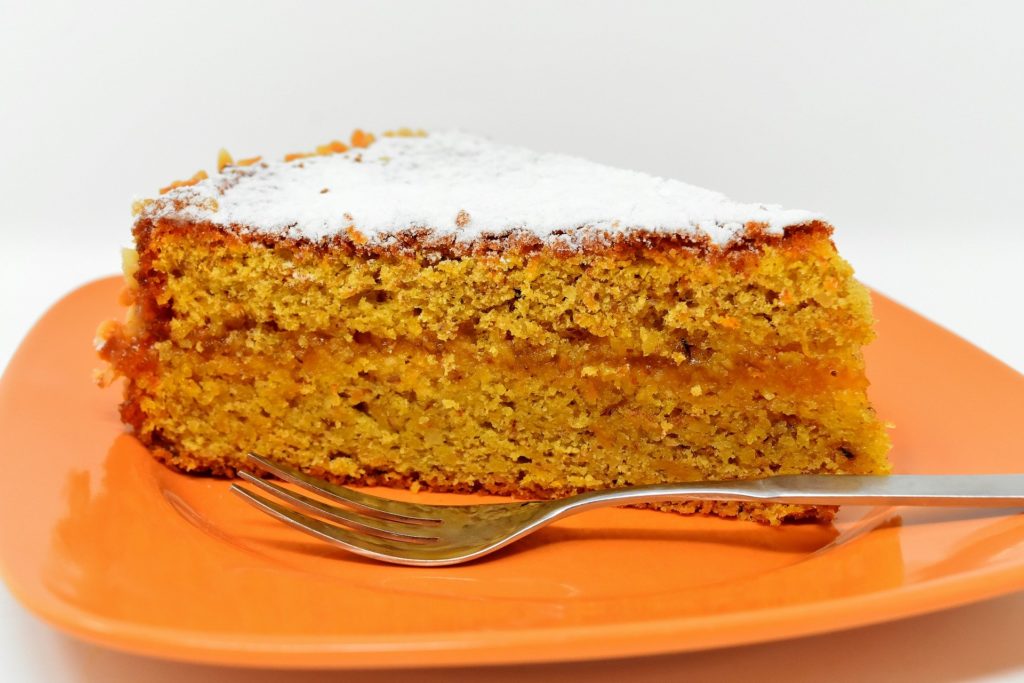 PREPARATION
Cake
With the rack in the middle position, preheat the oven to 180°C (350°F). Line the bottom of two 20-cm (8-inch) hinged mussels with parchment paper. Do not butter the mussels.
In a bowl, combine flour, baking powder, baking soda, spices and salt. Set aside.
In another bowl, beat the egg whites with an electric mixer until frothy. Gradually add 250 ml (1 cup) brown sugar and whisk until the meringue forms firm peaks. Set aside.
In another bowl, combine the egg yolks, oil, orange juice and the remaining brown sugar (180 ml/3/4 cups) with a whisk. Gently fold in the dry ingredients. With a spatula, gently fold in the meringue, followed by the carrots, nuts, and grapes.
Divide the dough among the molds. Bake for about 1 hour and 10 minutes or until a toothpick inserted in the center of the cakes comes out clean. Cool in the molds on a wire rack. Pass the blade of a knife around the cakes and unmould.
Icing
In a bowl, cream the cheese and butter with an electric mixer. At low speed, gradually add the icing sugar until the icing is smooth and creamy.
Spread the icing on top of the cakes and layer them on a serving platter.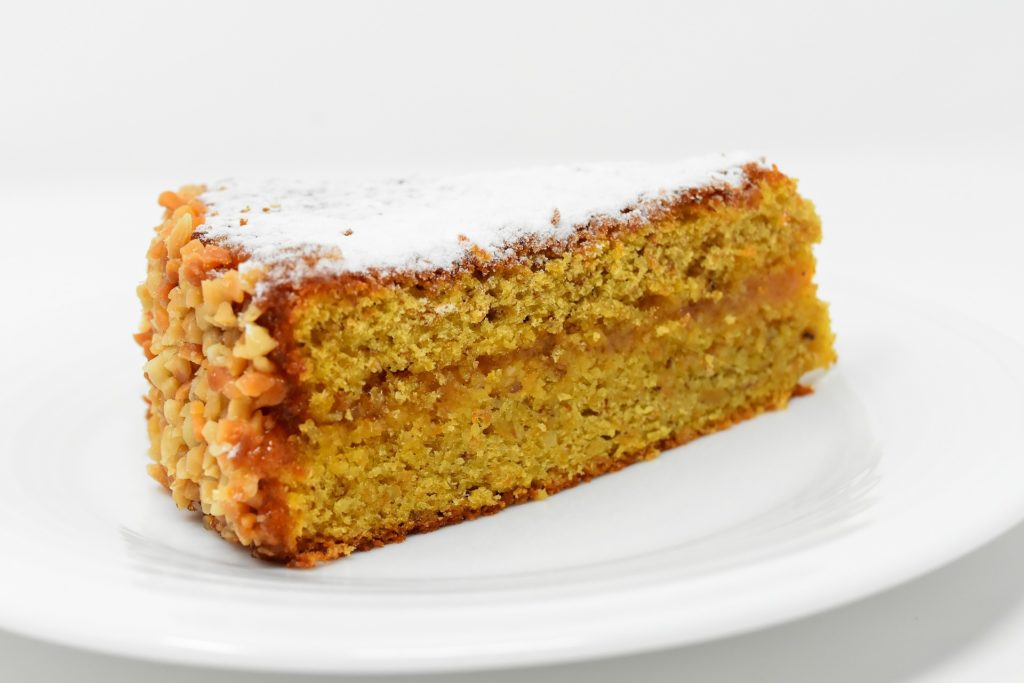 NOTE
A detail not to be overlooked: we specify not to butter the molds, otherwise, the cake loses its volume by cooling and deforms itself by decoupling from the mold.