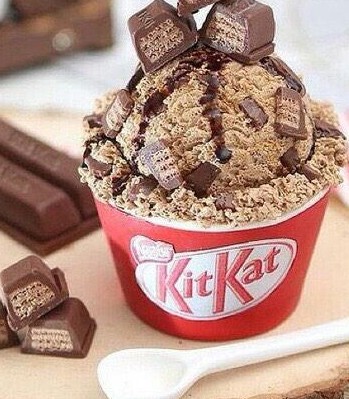 Preparation Time: 15min
Level of Difficulties: ( Medium )
Ingredients ( For 8 persons):
500ml whole liquid cream
400g concentrated milk sugar (1 can)
180g of Kit-Kat + some for decoration
chocolate coulis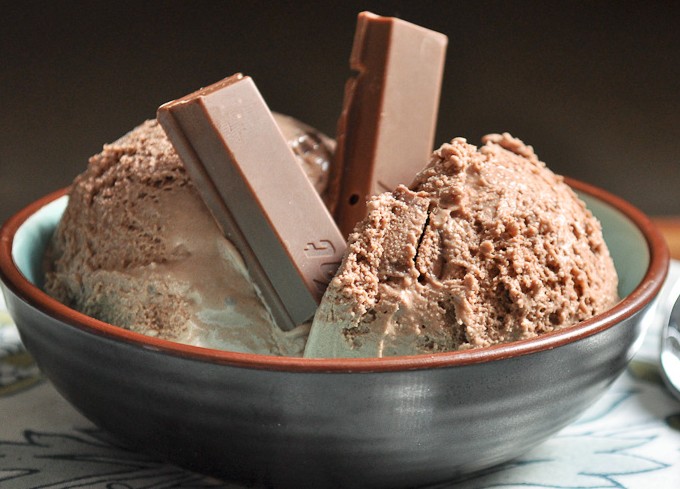 Preparation of the recipe:
Whisk the whole liquid cream cold into whipped cream. Gently stir in the sweetened condensed milk. Add the Kit Kat pieces and mix.
Pour the mixture into an airtight container and place it in the freezer for a minimum of 1 night. Take out the ice 10 minutes before tasting!