Today I return to bomb with a dish purely of Italian origin, born as a dish poor, of Tuscan origin or 'La Panzanella'.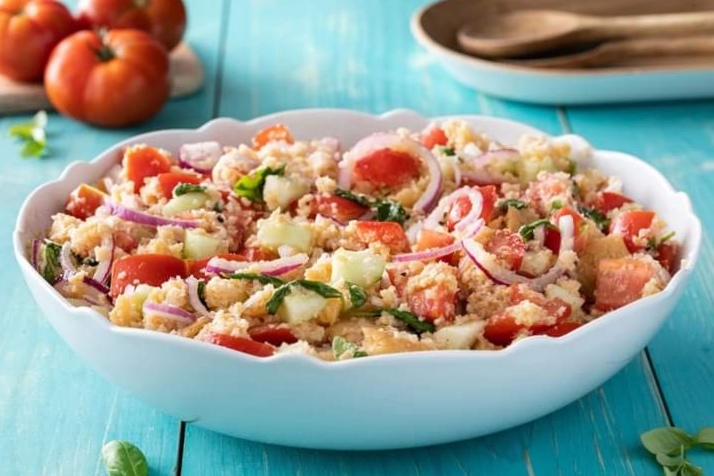 The ingredients for the recipe are:
200 g Tuscan bread (without salt) stale – NOT FRESH!
200 g of auburn tomatoes
1 onion of Tropes
1 cucumber
chopped basil
1 l of water
40 g of vinegar
extra virgin olive oil
salt
black pepper
The preparation process is very simple:

You wet the stale bread with water, as soon as it becomes well soaked you proceed to squeeze it. Cut the cherry tomatoes, the finely chopped onion, the cucumber into thin slices and season with the remaining ingredients including basil. Add the whole to the stale bread previously wet and wrung and mix everything like a large salad.
ADVICE:
Do not use fresh bread otherwise you will not get the correct result of panzanella
USE TUSCAN BREAD WITHOUT SALT
LET THE PREPARATION STAND FOR AT LEAST ONE NIGHT KEEPING IT IN THE FRIDGE AND EATING IT THE NEXT DAY, YOU WILL FEEL THE BEST OF ALL THE SCENTS AND FLAVOURS!!!