Easy Mexican Rice and Black Beans

INGREDIENTS
1 cup of rice
1 red pepper, diced
1 yellow bell pepper, diced
1 onion, chopped
2 cloves of garlic
1 can tomato sauce
2 cups of water
2 tablespoons chicken broth Knorr
(Or Knorr tomato broth or both)
1 cup cooked black beans, drained
1 can Corn
1/3 bunch of cilantro (optional)
Cooking oil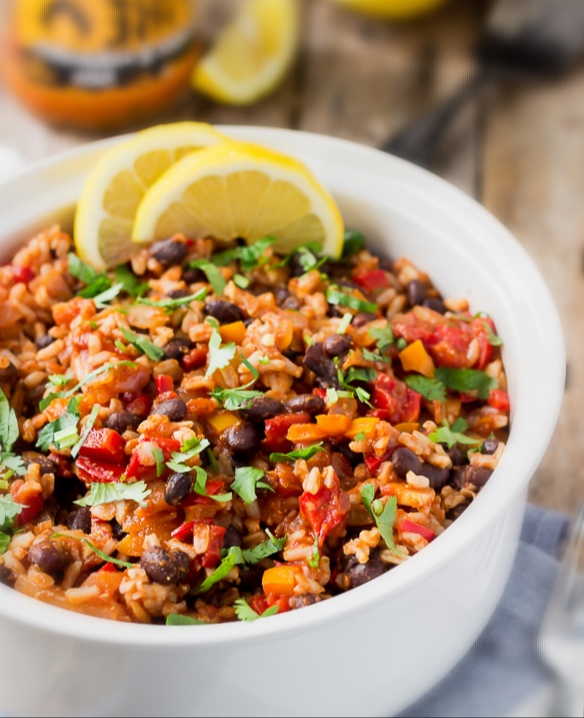 INSTRUCTIONS
Heat the oil in a pan over medium heat. Sauté onion and garlic for 1 min. Then add rice and lightly roast. (Do not let it brown, if so you are burning rice)
Add the tomato sauce and, stirring frequently, simmer for 1-2 minutes. Then add the Water and Chicken Broth.
Add the beans, peppers and corn and mix well to incorporate.
After it boils for the first time, add cilantro (optional), lower the heat to low, cover and simmer for 15-25 minutes. until the water is completely absorbed and the rice is tender.
Alternatively, you can add raw chopped cilantro as a garnish or leave it out completely.
Sponge lightly with a fork.