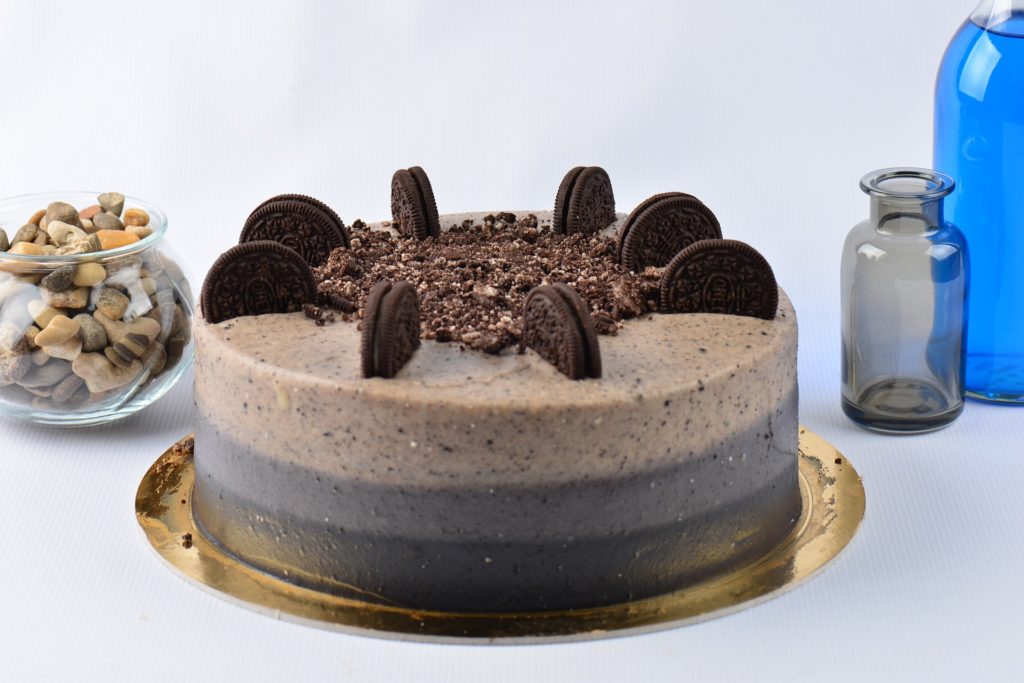 A good little while that this nice cake tempts me, all the fans of Oreo will understand me:) I finally tested it and tasted it, at home we liked it a lot, it is all the easier to realize! I advise you to realize it the day before until the cake is impregnated with this delicious cream Oreo ….
Ingredients
For the chocolate cake
130gr flour
200 gr of sugar ( I put less to dose according to your tastes)
60gr unsweetened cocoa powder
1 teaspoon and a half of baking powder
1 pinch of salt
2 eggs
165ml milk
For the Oreo cream
60 cl whole liquid cream
250 gr mascarpone
1 tablespoon vanilla extract
2 tablespoons of sugar
50 Oreo cookies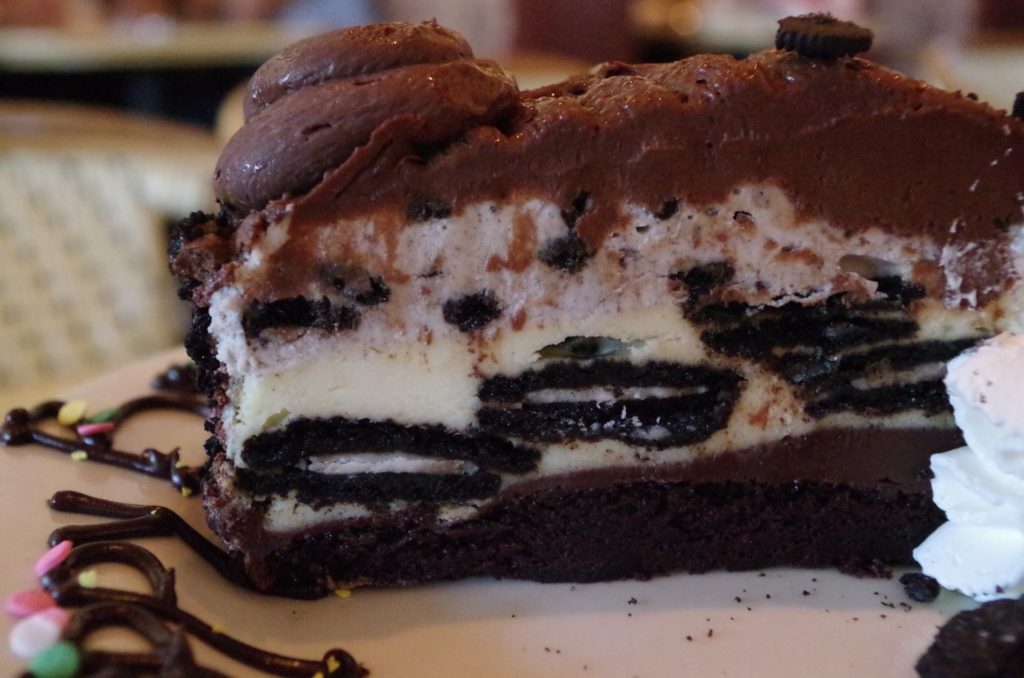 Preparation of the chocolate cake
Preheat oven to 170 degrees
In a container mix flour, sugar, cocoa, yeast and salt
In another container relax the eggs with a fork and add them to the dry ingredients.
Add the milk and mix well.
Place the dough in a 22-23cm baking pan with parchment paper and bake for about 30 minutes, to watch.
Once cooked, let the cake cool on a rack.
Oreo cream preparation and assembly
In the bowl of your cold batter, put the cream, mascarpone, sugar, and vanilla, whisk together to make the cream into whipped cream.
Reserve 5 or 6 Oreo for decoration and put the rest in a plastic bag, crush them with a rolling pin, you can also do it in the blender, I wanted to keep some big pieces and other ends.
Reserve a little whipped cream for the decoration (which I forgot to make lol) then stir in the crushed Oreo cream, mix well and let the cream rest a little ( 15 minutes), the oreo will soften.
Meanwhile cut the cake in half.
Place part of the cake on a platter,( put some sulfur paper on both sides of the cake to avoid soiling your cream dish) cover it with a good layer of Oreo cream then put the second part of the cake and cover the whole cake with cream, Help yourself with a spatula to smooth, you can put your cake in the freezer for a few minutes, it will allow the cream to hold well and then take it out to perfect your last layer of cream, it always gives better results.
With the help of a tip, place cream nuts (the reserved cream, you can also add a little cocoa for the color) around the cake and decorate with the reserved Oreo.
Keep in the fridge.