Perfect Homemade Cinnamon Rolls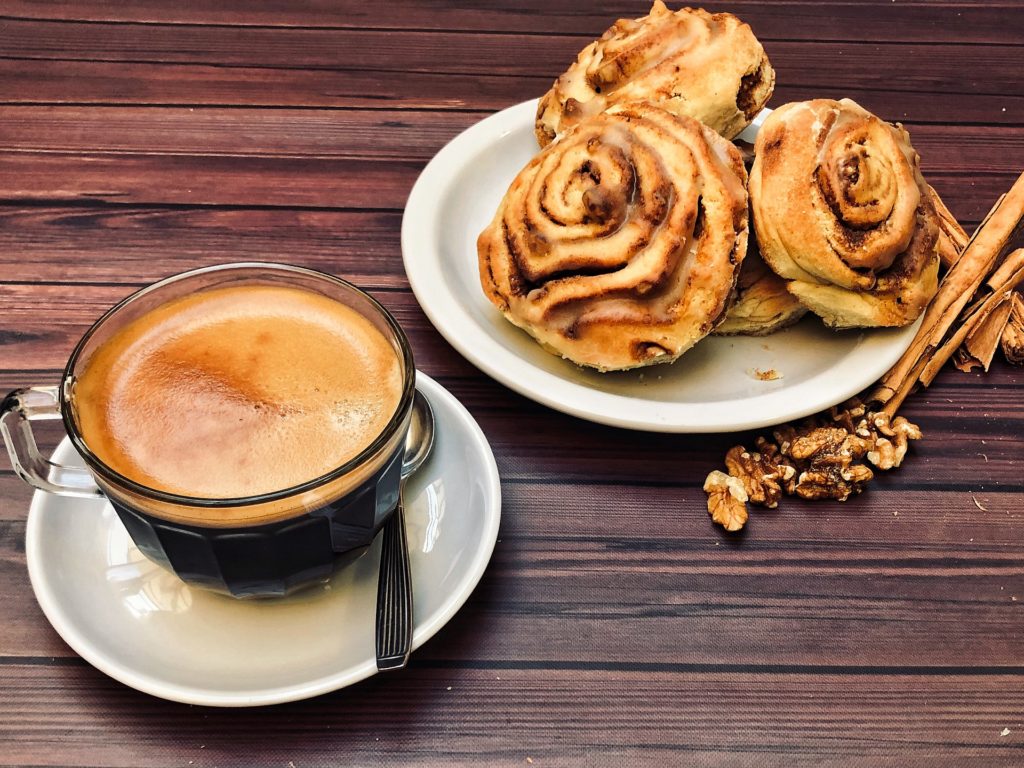 Hi, guys, I am sharing another homebaked goodness that will surely be a hit to your love ones. These Cinnamon rolls are so soft and surely you will get a second piece 
Cinnamon Rolls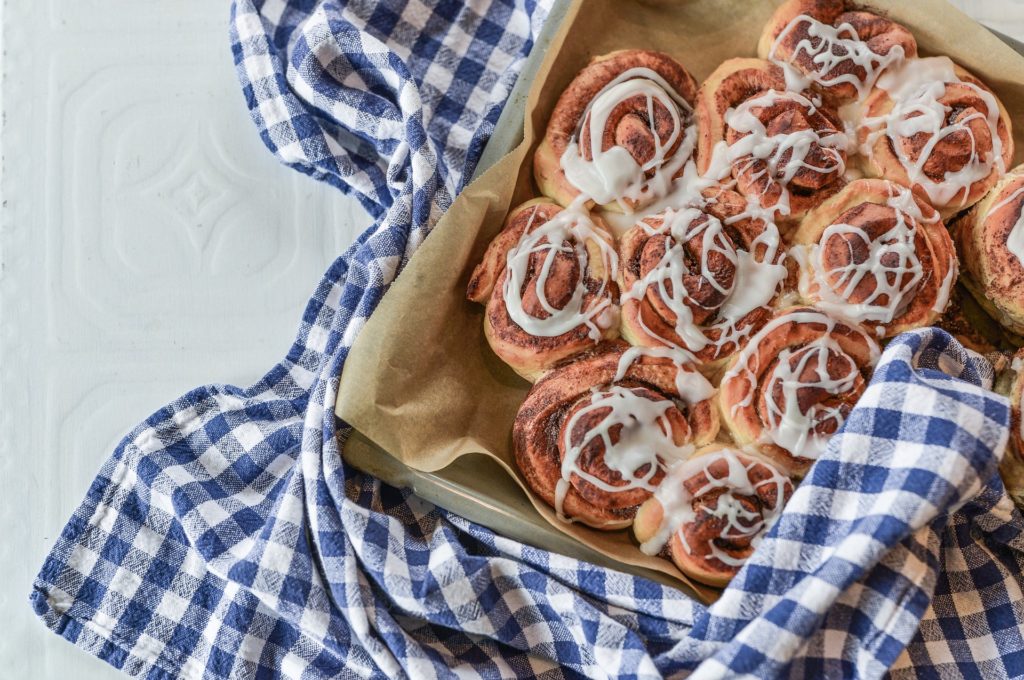 Ingredients:
1/3 cup lukewarm water
1 tsp white sugar
2 tsp instant yeasts
2 cups all-purpose flour
4 tbsp milk powder
¾ tsp salt
2 tbsp white sugar
1 whole egg
1 tsp vanilla syrup
¼ cup butter, melted
Cinnamon Filling:
3/4 cup brown sugar
1/4 cup softened butter
1.5 tbsp cinnamon powder
Cream Cheese Frosting:
3 tbsp butter softened
1 ¼ cup icing sugar
¼ cup softened cream cheese
¼ tsp vanilla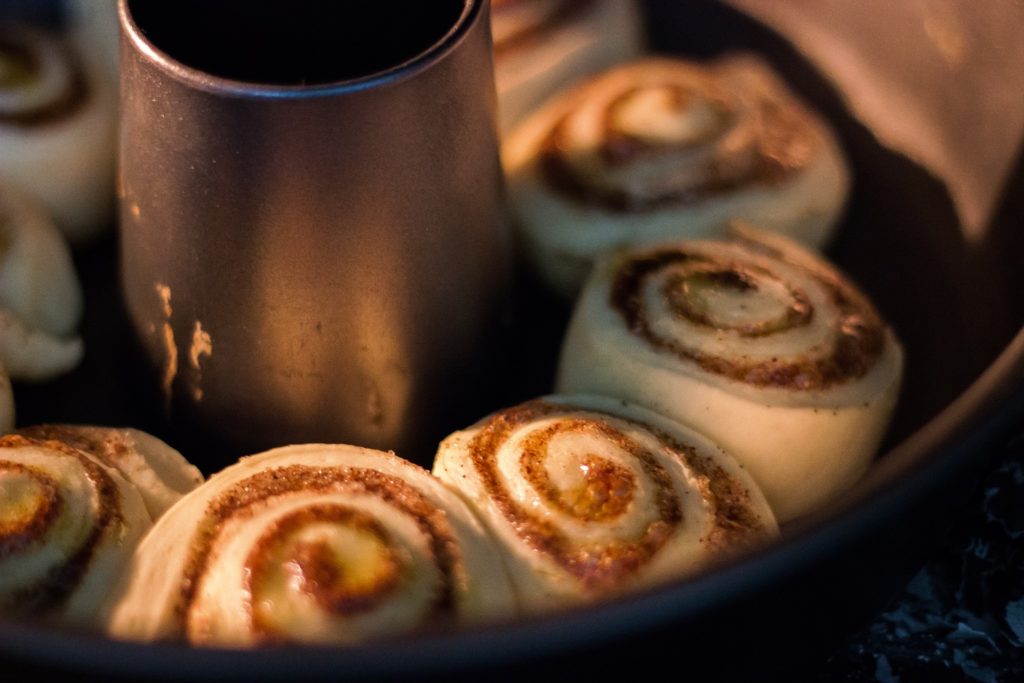 Procedure:
1. Mix yeast, 1 tsp white sugar, and lukewarm water and let it sit for 10 minutes or until bubbles come out
2. Mix all the dry ingredients, then put it in your mixing bowl.
3. Add in your milk-yeast mix, butter, eggs, and vanilla
4. Mix all the ingredients using an electric mixer for at least 5 minutes.
Note: if you don't have an electric mixer, just knead your dough for at least 10 minutes.
5. Let your dough rise for about 60 minutes. Should double the size after.
6. After the dough has doubled in size, transfer the dough to a well-floured surface and roll out into a 14×9 inch rectangle. Spread softened butter over dough, leaving a ¼ inch margin at the far side of the dough.
7. In a small bowl mix the cinnamon powder and brown sugar. Spread the cinnamon-sugar mixture over you buttered dough.
8. Tightly roll the dough up, starting from the 9-inch side and place seam side down making sure to seal the edges of the dough as best you can. You will probably need to cut off about an inch off the ends of the dough as the ends won't be as full of cinnamon sugar as we'd want it to be.
9. Cut the rolled dough 9 pcs.
10. Place cinnamon rolls in a greased 9×9 inch baking pan or round 9-inch cake pan. It is also recommended to line the pan with parchment paper as well, in case any of the fillings end up leaking out. Cover with plastic wrap or a warm towel and let rise again for 20-30 minutes. 11. While second proofing, Pre-heat the oven to 350 degrees Fahrenheit.
12. Bake for about 15 to 18 minutes or until golden brown.
13. Let it cool 10-15 minutes before frosting.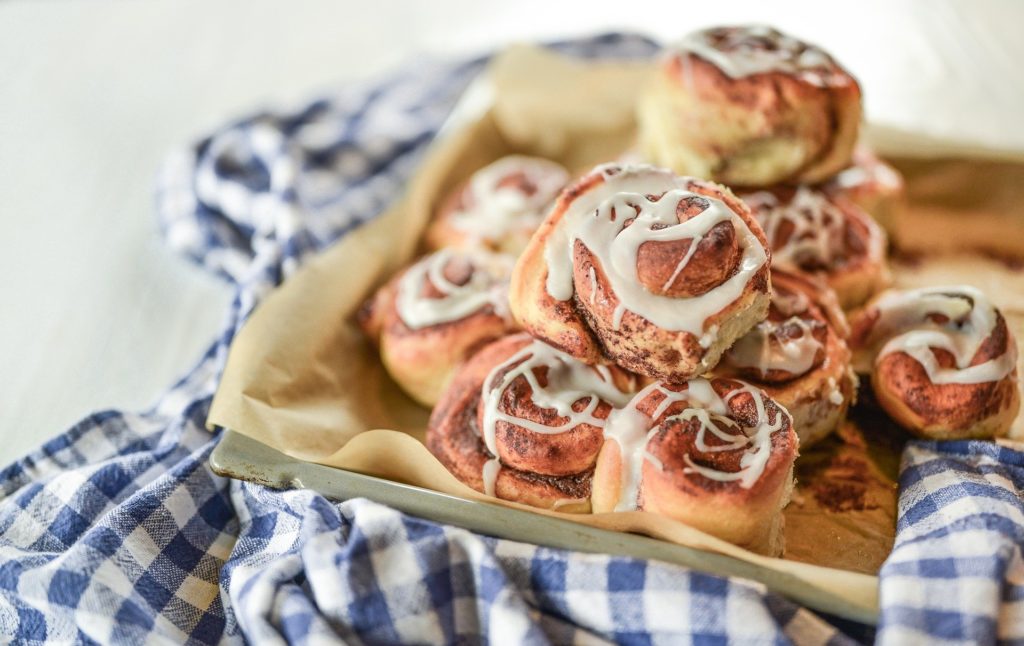 Cream Cheese Frosting
Here's how:
1. Using you stand mixer, mix you softened butter for about 5 minutes.
2. Add in the softened cream cheese, gradually add the icing sugar and the vanilla syrup.
Note: If you don't have a stand mixer, just go ahead and mix the frosting manually using a wire whisk. What you have seen in the picture is made all manually from the bread to the frosting.