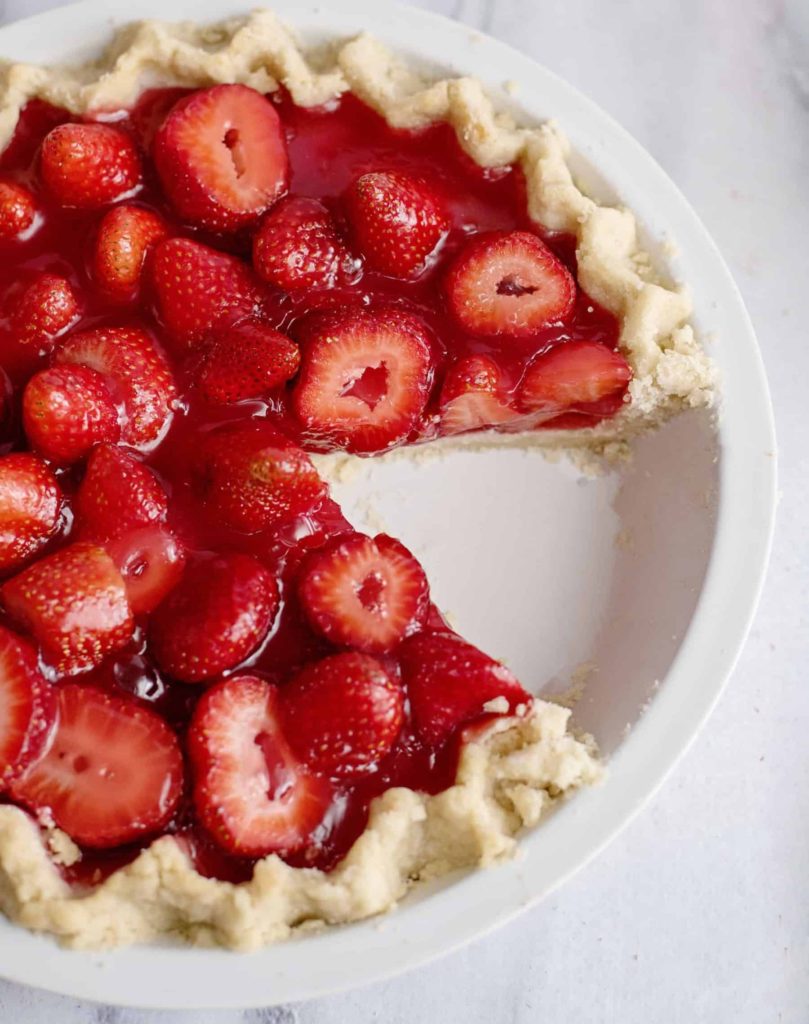 INGREDIENTS
1 frozen pie crust (deep dish if you can find it)
1 1/4 cups water
1 1/4 cups granulated sugar
3 Tbsp cornstarch
3 Tbsp dry strawberry gelatin (like Jello – about 1/2 a 3 oz box)
2 cups sliced strawberries (sliced in half or quarters, depending on the size of berries)
whipped cream, for garnish (optional)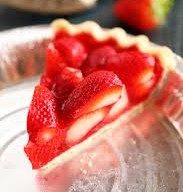 INSTRUCTIONS
Prick bottom and sides of frozen pie crust with a fork, and bake according to package directions. If you're worried about the crust puffing up, before baking, place a piece of parchment paper inside the crust and add about a cup of dried beans or rice. Let cool.
To a small saucepan, add water, sugar, and cornstarch and whisk to combine. Heat over MED heat until boiling, reduce the heat a bit and simmer several minutes until thickened.
Whisk in dry strawberry gelatin and set aside to cool, stirring occasionally
. Wash and slice strawberries, then add to cooled pie crust. Pour strawberry gelatin mixture over strawberries. Refrigerate at least 4 hours, until set.
Serve cold, with whipped cream if desired.
NOTES
Prep and cook time do not include pie-baking time, as different manufacturers call for different baking times.