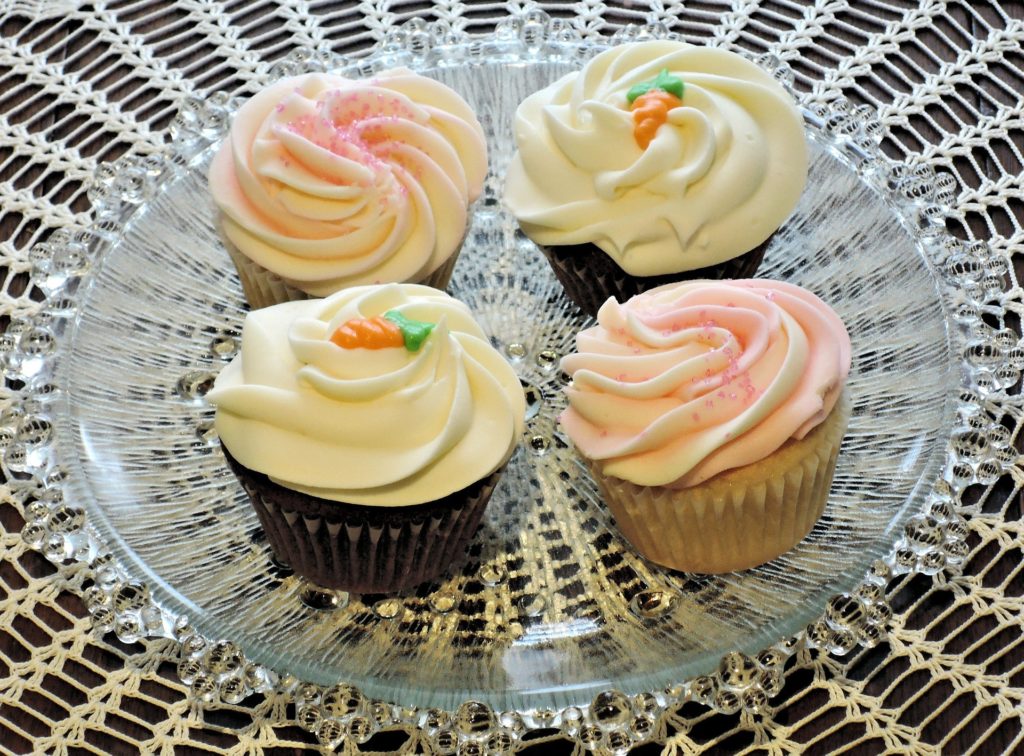 This Easter enjoys these rich carrot cupcakes with cream cheese bitumen. They can be garnished with some marzipan carrots or whole nuts.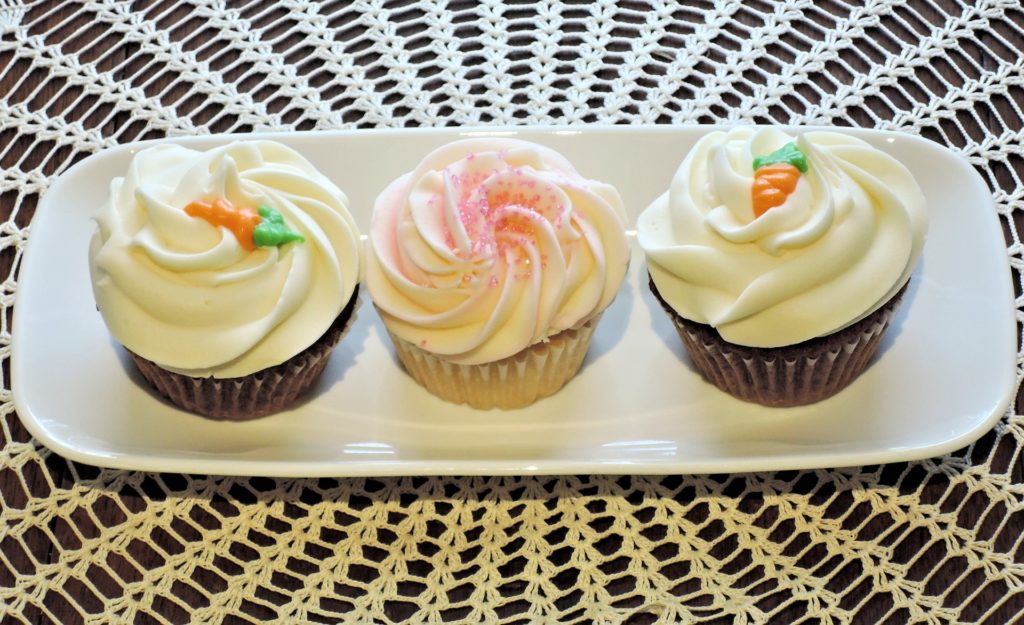 Ingredients
2 cups of sugar
1 1/3 cups vegetable oil
1 teaspoon of vanilla extract
3 eggs, large
2 cups of flour
2 teaspoons of cinnamon
2 teaspoons of baking soda
1 1/2 teaspoons salt
3 cups carrot, finely grated
1 cup walnut, chopped
340 grams of cream cheese
230 grams of unsalted butter
1 teaspoon of vanilla extract
1/2 kilos of glass sugar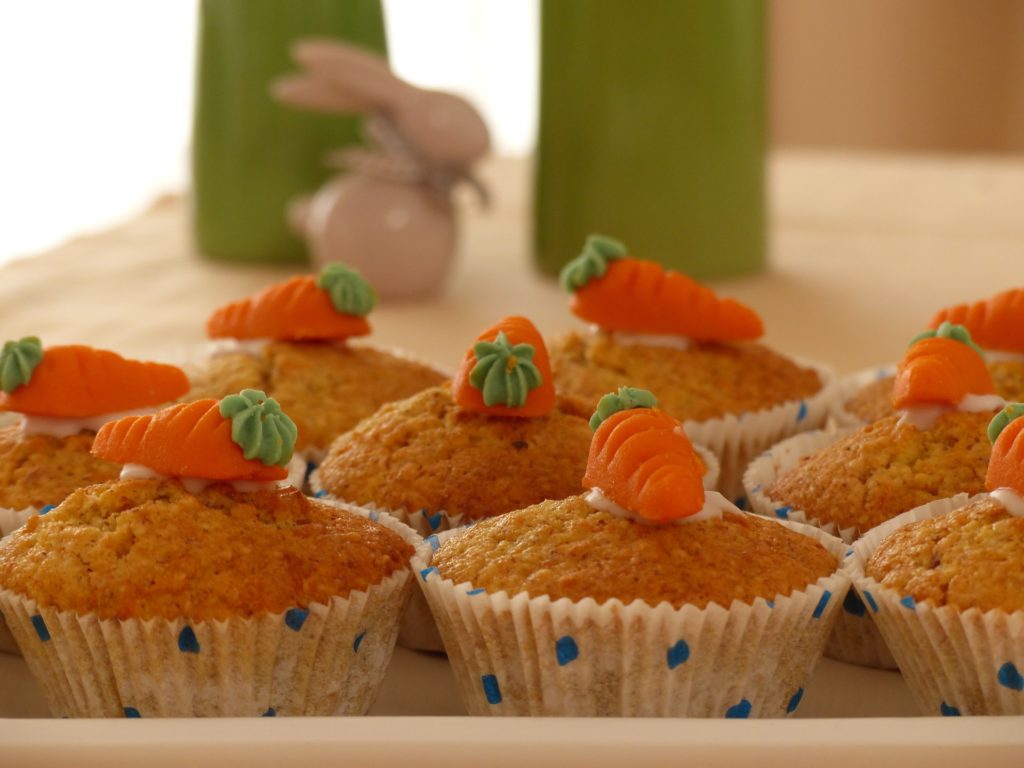 Preparation
Preheat the oven to 200 C (350 F).
In a blender bowl, mix sugar, oil, and vanilla extract. Add eggs, one at a time.
In another bowl, mix flour, cinnamon, baking soda, and salt.
With the blender at low speed, add half of the flour mixture to the egg mixture. Add the grated carrots and nuts. Finally, add the remaining flour and stir well. Mix until all is stirred.
Put the cupcake rolls on a cupcake tray.
Fill each cupcake up to 3/4.
Bake at 200 C (400 F) for 10 minutes and then reduce temperature to 180 C (350 F) and cook for another 35 minutes
Let the cupcakes cool in a grate when ready.
Prepare the bitumen: add the cream cheese and butter (at room temperature) and add the vanilla. Add the glass sugar and whisk with the electric mixer until it has the desired consistency.
Decorate cupcakes with marzipan carrots.