Depending on the time of year you can choose to prepare the cold fruit pizza or add chocolate and finish the process in the oven to melt.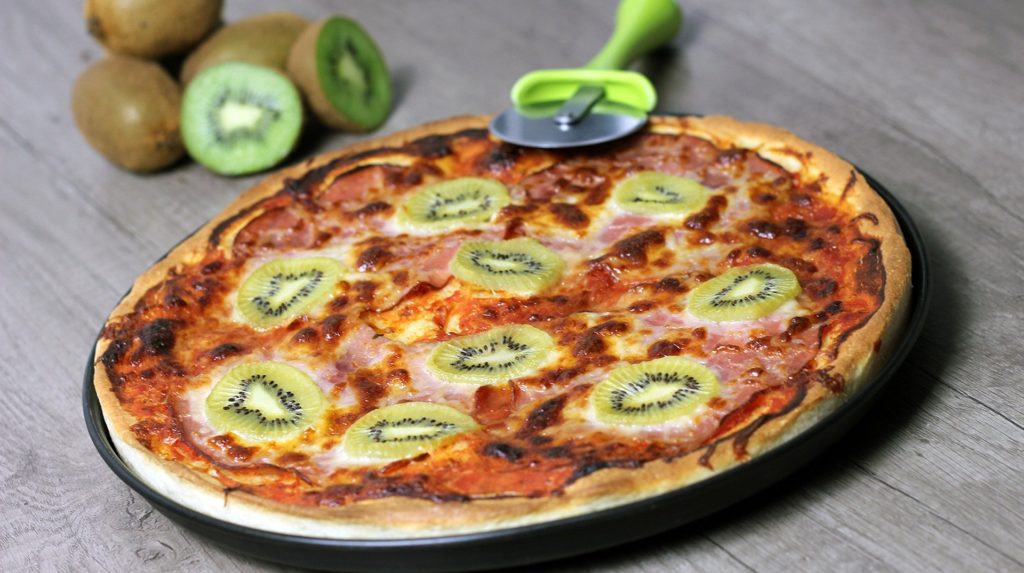 2 recipes of fruit pizza
It probably never occurred to you to make a fruit pizza before because, generally speaking, we associate this Italian food with "salty". However, it can be an excellent option for the whole family to eat fruits in a different and fun way!
Here are two fruit pizza recipes that we are sure you will love. Of course, you can create your own variations using regional and seasonal fruits.
1: Pizza made of fruit
Ingredients:
5 cookies Maria
100 g butter
1 kiwi
1 peach
10 strawberries
2 bananas
1 jar of strawberry jam
1 piece of white chocolate
Procedure:
Mix the biscuits and butter to make a uniform paste.
Spread the pasta on a round tray and put it in the fridge for a few minutes.
Meanwhile, wash and cut the fruits into small pieces.
Remove the pasta from the refrigerator and spread it with strawberry jam.
Place the fruits on top trying to cover all the pasta.
Grate the white chocolate and sprinkle it on top like cheese.
2: Sweet chocolate and fruit pizza
Ingredients:
500 g flour
1 sachet of baking powder
A few drops of orange blossom water
100 g sugar
Sal
175 ml of milk
100 g butter
1 egg
150 g chocolate fondant
about a glass of cream
Nuts
Chopped almonds
Dried fruits
Procedure:
Mix the flour well with the yeast, orange blossom water, sugar, salt, milk, butter, and egg until a uniform mixture is formed. Cover with a damp cloth until it doubles in size (about one hour).
Knead again, smooth with a roll and give the round shape of a pizza. Cover again and let stand for another two hours.
Heat in the microwave a bowl with the chocolate and cream and break it into a cream. With that cream spread the base of the pizza.
Put the dried fruits and dried fruit on top of the chocolate. Paint the edge of the pizza with some sugar or egg water.
Bake at 200ºC for about 8 minutes.
Which of these two pizza recipes did you like best? Have you prepared a fruit pizza at home yet? Comment below and tell us how it turned out, what fruits you used and leave a photo if you want!