"These beef tacos with bell peppers, onion, and Mexican rice are quick and easy–just what you need after a busy day."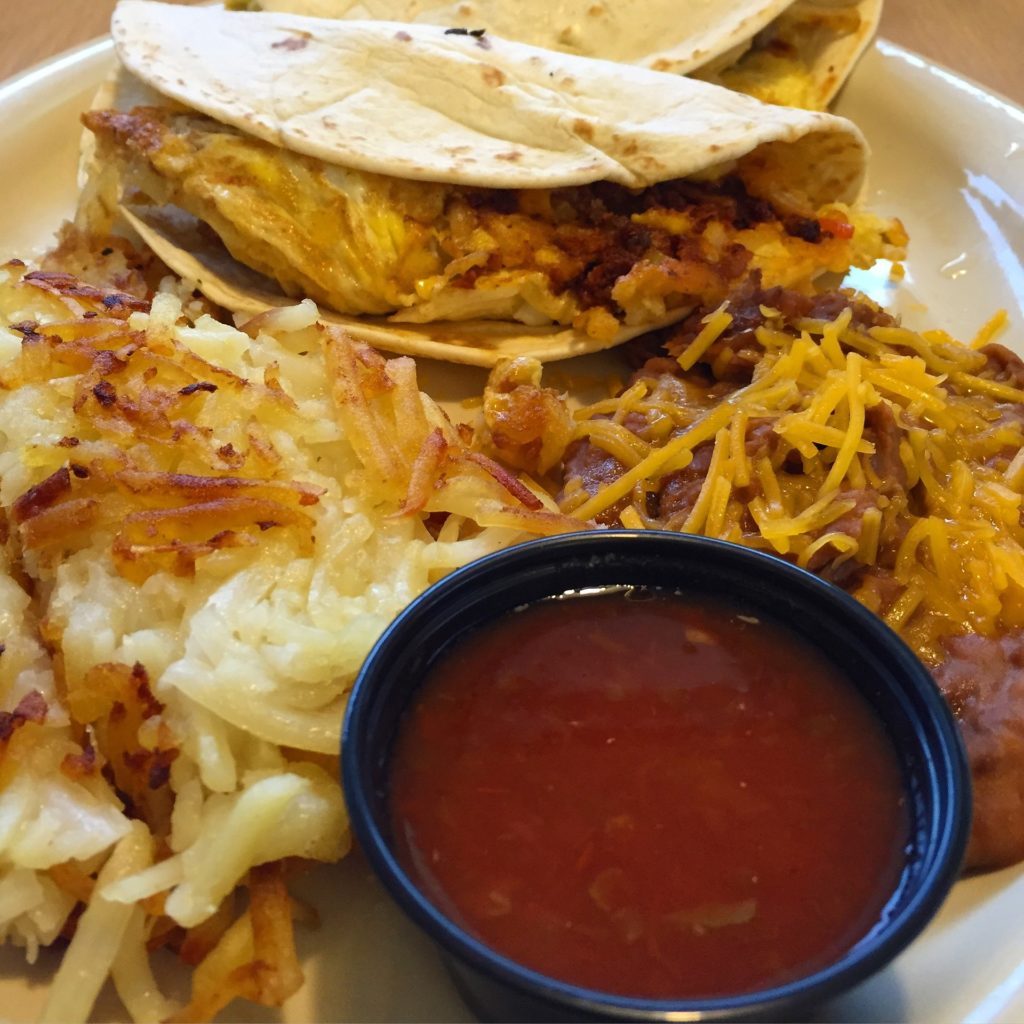 Ingredients:
For salsa:
2 dried guajillo peppers deseeded
2 garlic cloves
2 tomatoes
1 jalapeño pepper
1/2 tsp granulated beef bouillon
1/2 onion chopped
In a pot add guajillo peppers, tomatoes, and jalapeño pepper. Cover with water and cook until everything is tender.
In a blender add all peppers, tomatoes, fresh garlic cloves, granulated beef bouillon and some but not all of the cooking liquid from the peppers. Blend until nice and smooth. In the pan and some cooking oil add the chopped onions and cook for 4 minutes. Slowly pour the blended sauce into the pan and cook for 5 minutes. If it's too thick you can add a little more of the liquid from the blended peppers.
For shredded beef shank:
2 Lbs beef shank
1 cup low sodium beef broth
2 tablespoons garlic powder
2 tablespoons onion powder
3 bay leaves
1/2 tsp pepper
1 tsp Knorr granulated beef bouillon
In a bowl add the beef broth, garlic powder, onion powder, pepper, and beef bouillon and stir until well blended.
Put the shank into a crockpot and pour the liquid over it. Cook on low for 8 hours. When done take out meat and shred with a fork. Set aside in a covered bowl.
For Rice:
1 cup white rice
2 garlic cloves
1 thick slice white onion
1 small tomato
2 tsp ground cumin
1/2 tsp pepper
1 tsp Knorr granulated chicken bouillon
2-1/2 cups chicken broth
In a blender add the garlic, onion, tomato, cumin, pepper, granulated chicken bouillon, and chicken broth. Blend until completely incorporated. About 3 minutes. Set aside.
In the pan with cooking oil in the pan and on high heat fry rice until golden brown stirring constantly to keep the rice from burning. When rice is evenly browned pour all blended liquid into the pan. Bring to boil and then lower heat and simmer rice until almost all liquid is absorbed. Remove from heat and cover for at least 15 minutes to allow the rice to finish cooking. Fluff when ready to serve.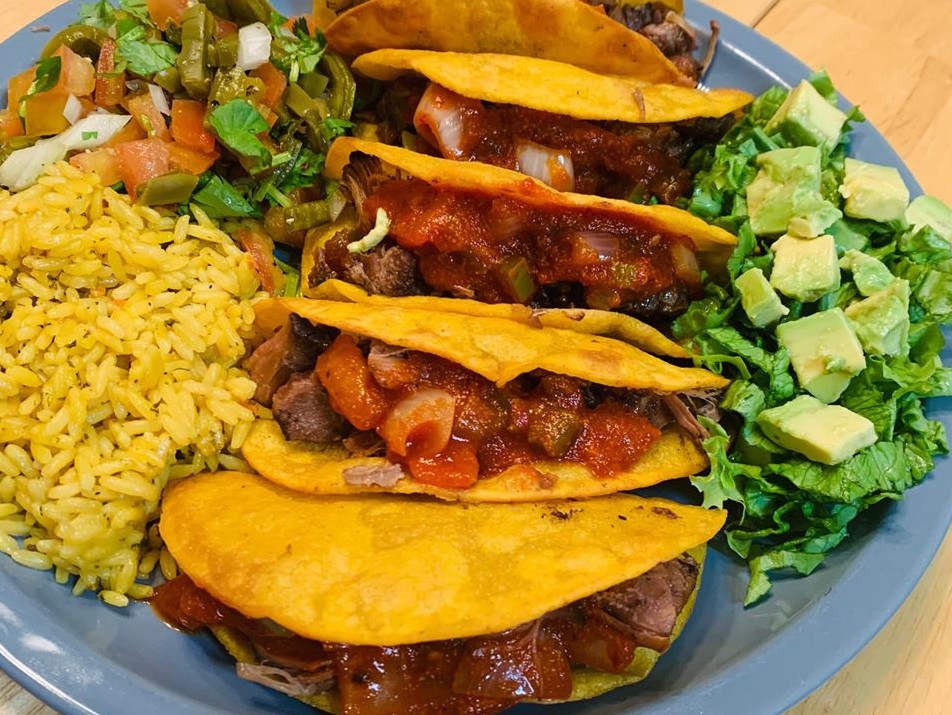 For Nopal Pico:
1 cup pickled nopales (cactus) drained and rinsed
1/4 cup onion diced
1 tomato deseeded and diced
1/4 cup cilantro chopped
1 small lime juiced
In a bowl add all ingredients and mix well. Add salt and pepper to your liking.
For homemade corn tortilla shells
In the pan with plenty of oil place tortilla one at a time in the oil and fry until almost crisp then fold in half and continue frying until crispy and golden brown being careful not to burn. Place on the paper towel to drain.